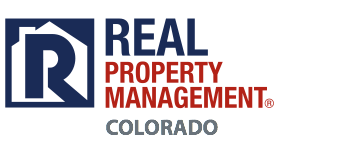 Denver is a city with a plethora of activities and events. From music venues to play performances, the Mile High City is bound to entertain! Do you have an interest in robotics? Consider it covered! Hosted at the Wings Over the Rockies Air and Space Museum on April 13, 2014, The Robotics at the Hanger event gives you the opportunity to step into the electrifying world of robotics! Hang out with roboticists, inventors, and other robot enthusiasts while learning more about how robots in today's society are changing the world. Check out www.wingsmuseum.org for more information and other upcoming events.
Denver caters to those of all ages, and if you're looking for something fun to do with your elementary schooler, the Denver School of Arts has the perfect event. Stories on Stage presents "Storybooks on Stage," featuring the beloved children's stories by writers such as Kate DiCamillo, author of The Tale of Desperueax  and Because of Windixie, Neil Gaiman, author of Coroline, Cynthia Rylant, author of The Cobble Street Cousins series, and many more! The performances are sure to entertain the young as well as the young-at-heart. Check it out April 12, 2014 from 10:30-12:00pm at the Denver School of the Arts. Tickets are priced at $10 per adult and $5 for children 12 and under. You can find out further details as well as other upcoming performances at www.storiesonstage.org.
Do you consider yourself a car connoisseur? Then Denver has a treat for you! Check out the Denver Auto Show at the Colorado Convention Center April 9th-13th where you can check out the latest 2014 models as well as get a sneak peek at what's coming up in 2015. Tickets are going for $10 per adult, $5 for children 6-12, and FREE for kids under six. Go to www.paragonexpo.com and click on the Denver Auto Show link to get the details.
Maybe you're the kind of person who loves solving puzzles, the guy who never fails to suggest a scavenger hunt for the next office party, or are simply looking for something fun and unique to do on a Saturday. Allow me to draw your attention to the "Once Upon A Time" Urban Race 2014 taking place in Downtown Denver on Saturday, April 29th, 2014. Put your imagination and problem solving skills to the test while racing through Denver for the chance to win cash and other prizes! Participants must be 21 and older and in teams of 2-6. Part of the registration costs go to help out Paws & CO Adoptions. Get the details at www.adreproductions.com, scroll over Urban Races on the menu bar, and click on Once Upon A Time – 2014.
Denver is a city made to entertain; there is no limit to the activities to do in Denver. From the stores and restaurants of downtown's 16th Street Mall, to the museums and theaters throughout the area, to the breathtaking scenery of the Rocky Mountains, there really is no limit to what the city has to offer. There is no limit to what you can find to do in Denver, Colorado.